ADAS / AD Mapping and Localization Engineer
This job is no longer accepting applications.
Lucid's mission is to inspire the adoption of sustainable energy by creating the most captivating luxury electric vehicles, centered around the human experience. Working at Lucid Motors means having a shared vision to power the future in revolutionary ways. Be part of a once-in-a-lifetime opportunity to transform the automotive industry.
We are currently seeking a Mapping and Localization Engineer for our ADAS / Autonomous Driving team. This position requires an experienced professional with a strong programming skills and solid knowledge of state-of-the-art mapping and localization algorithms.
Your Role:
Work in a world-class Autonomous Driving and ADAS team
Design of the mapping and localization software architecture for Lv. 2/3/4 autonomous driving systems
Design, prototype, engineer, test, release and launch cutting edge mapping and localization software stacks into the Lucid production programs
Implement high-quality automotive grade software code compliant to automotive quality and safety standards
Work closely with other teams to ensure a seamless and robust implementation
Support the production validation and verification of the mapping and localization algorithms using prototype vehicles, pre-production vehicles
Enhance and improve the existing s/w stacks of the autonomous driving system
Propose a cutting edge s/w algorithm for the future autonomous driving systems
Qualifications:
Experience in one or more of the following areas related to mapping and localization for ADAS / AD: state estimation, probabilistic filtering, SLAM, 3D reconstruction, nonlinear optimization, visual and Lidar odometry, sensor fusion, computer vision, point cloud processing, sensor registration, sensor calibration, machine learning, deep learning
Proven experience developing, implementing and extending novel mapping and localization algorithms
Experience writing efficient, clean code in C++
A practical hands-on approach to complement the theoretical knowledge and creativity required to solve Autonomous Driving
Experience with multiple sensors (e.g. camera, LIDAR, radar, GPS, IMU, odometry)
Excellent communication skills
Proven track record of technical excellence
Advantageous:
Knowledge of ROS, DDS or other middleware systems
Knowledge of any other programming languages (e.g. Python, Matlab / Simulink, JavaScript, etc.)
Experience writing MISRA conform automotive code
Experience in working in agile development teams
Experience in component and system integration, testing and verification on system and vehicle level
Knowledge of applicable safety standards and regulations (ASPICE, ISO 26262), industry benchmark and customer requirements
Experience in automotive supplier interaction, specification development, release management, change management
Education:
BS minimum in the areas of Computer Engineering, Electrical Engineering, Mechanical Engineering or other related fields
Ideally, 3+ years of work experience
Advanced degrees / Ph.D. preferred for senior positions.
Apply
Your application has been successfully submitted.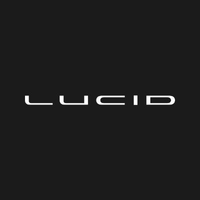 We are a luxury mobility company reimagining what a car can be. Lucid's mission is to inspire the adoption of sustainable transportation by creating t...