Product Design Lead
This job is no longer accepting applications.
While people dream of a better energy future, Peak Power is building it. Founded in 2015, Peak has developed a comprehensive software platform that alleviates strain on the electricity grid and drives value to owners of clean energy assets, buildings, and electric vehicles (EVs) through electricity markets. Our Synergy software platform optimizes the operation of distributed energy resources by forecasting and predicting the behavior of electricity markets.
The Opportunity
To help fuel the next stage of our growth, we're looking for a Product Design Lead who will be reporting to the Director of Product. Are you looking for an opportunity to shape the global CleanTech space while supporting a team of experts that are the best in the industry? Do you believe that a product's design can be its key differentiator, and have proven this several times throughout your career? We are looking for you.
Our new Product Design Lead will
Develop

. You will own the full-stack design deliverables & process for one product line. You will develop and iterate on the design system so that Peak Power differentiates through design, and features can be produced in a consistent & scalable fashion in alignment with industry practices.

Deliver. 

You will seek feedback from user interviews, operations, and customer success to get a holistic view while understanding user needs and problems through analytics, user interviews, secondary research, and user testing.

Collaborate

. You will actively collaborate with product managers, developers, data scientists to develop and communicate your design ideas.

Grow. You 

advocate for users and their needs in an agile team and encourage lean UX and design thinking practices. You will also be a mentor and coach a team of one designer as a direct report.
What you bring to Peak Power
The education and experience.

 You bring 5+ of experience as a seasoned designer. You are comfortable with all aspects of design in a full-stack fashion with a design certification.

The expertise

. You have demonstrated success as an agile designer. You believe that a crucial part of getting your designs implemented is to get them out the door & communicating your ideas as efficiently as possible.

The drive and curiosity. 

You LOVE hearing feedback about your design as you fundamentally believe that the best design comes out of co-creation, whether directly with users or with your team. You excel at telling the story about the user and the design decisions you make to help, empower, and delight them and effectively communicate the why behind your choices.

The flexibility.

 You are quick to adapt when priorities shift and take feedback well. You are comfortable with ambiguity and are willing to figure things out when there's no clear, defined path or process outlined.
So why Peak Power?
We are focused on solving problems that impact energy markets both locally and around the world. We are a growth-stage clean technology company that has partnered with major names in real estate, electricity, and smart city spaces. To work with us is not only to work with an exciting company, but to also be on the cutting edge of the global transition to distributed, clean, and carbon-free energy.
Join us!
Apply here or learn more about our company from our website or LinkedIn.
Peak Power is an equal opportunity employer. We welcome people of different backgrounds, experiences, abilities, and perspectives. Accommodations are available on request for candidates taking part in all aspects of the selection process.
Apply
Your application has been successfully submitted.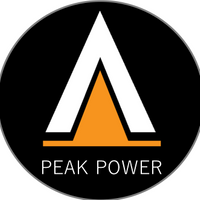 Peak Power's "Synergy" software platform forecasts, optimizes, and automates distributed energy resources including large commercial and industrial bu...